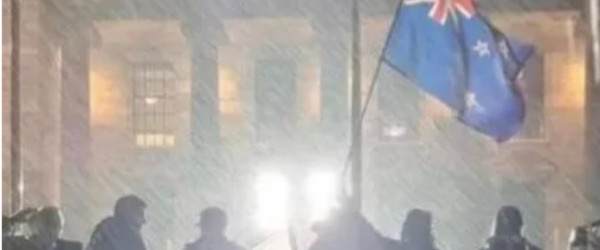 A Day At The Protest
Cameron Slater reporting via The BFD from the Frontlines… 🗞
"These people just want to be listened to. It's organic, it's organised, and it is growing in power.
This movement is going to change the face of politics. These people are fed up with being locked up, locked down, disrespected and ignored. They are simply enjoying being free. The media and politicians and Police are lying to you all. Their goose is cooked.
I've never seen anything like it."
Read the full article Here
Stay informed: www.voicesforfreedom.co.nz/stay-informed 🙌
Thanks for reading and sharing! Remember to sign up to our mailing list to keep up with the latest news.
If you value what we are up to at Voices and would like to support our ongoing work you can donate to us and support our nationwide public education campaigns (webinars, flyers, billboards...) and other initiatives to speak up and push back for your freedoms.