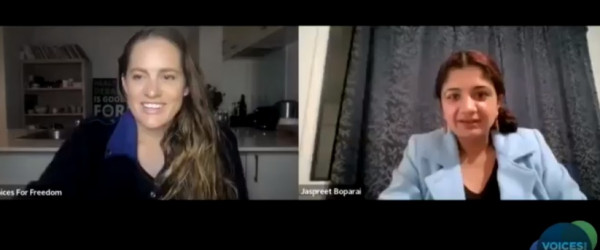 Be Kind Be Blind Special With Claire Deeks, Jaspreet Boparai And Gill Booth
Jaspreet Boparai returns with Gill Booth to summarise with Claire Deeks what they've been talking about for the past year on the Be Kind Be Blind series and find a focus on a way forward which all concerned kiwis can take when it comes to stopping the UN Agenda playing out in our local councils.
Watch the webinar HERE
Thanks for reading and sharing! Remember to sign up to our mailing list to keep up with the latest news.
If you value what we are up to at Voices and would like to support our ongoing work you can donate to us and support our nationwide public education campaigns (webinars, flyers, billboards...) and other initiatives to speak up and push back for your freedoms.