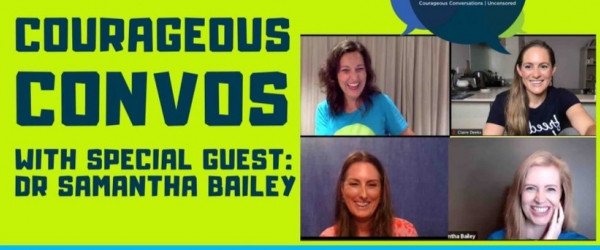 Dr Sam Bailey On Censorship & The Covid Response
Courageous Convos is a weekly live webinar hosted by Voices For Freedom co-founders (Claire, Alia & Libby) with a special guest.
This week's guest was Dr Samantha Bailey.
Watch the webinar here.
Dr Sam is a medically trained doctor and research physician based in New Zealand who makes health videos on questions from her viewers. She researches and covers common medical conditions, but also tackles controversial health issues. Dr Bailey is also co-author of the book "Virus Mania."
To view Dr Sam's videos visit this link
To purchase the "Virus Mania" book:
New Zealanders: Limited stock is available locally for $65 (including shipping) by contacting [email protected] putting "VIRUS MANIA – VOICES" in your subject line.
Abe: https://www.abebooks.com/products/isb…
US Independent Bookseller Powell's Books: https://www.powells.com/book/virus-ma…
Amazon: https://www.amazon.com/Virus-Mania-CO…
Kindle: https://www.amazon.com/Virus-Mania-CO…
Audiobook…is coming!
In this 5 minute extract from the main video Dr Sam discusses the censorship she has endured since last year and why she feels compelled to stand up and speak out. Watch HERE
Thanks for reading and sharing! Remember to sign up to our mailing list to keep up with the latest news.
If you value what we are up to at Voices and would like to support our ongoing work you can donate to us and support our nationwide public education campaigns (webinars, flyers, billboards...) and other initiatives to speak up and push back for your freedoms.