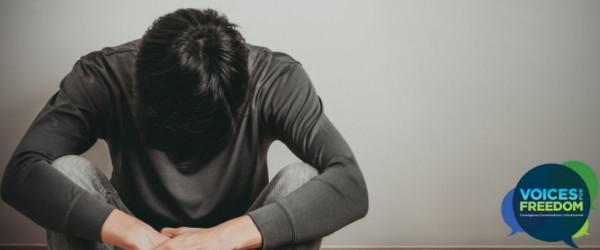 GUEST BLOG | An Open Letter To Dr. Bloomfield From NZ Psychiatrist
Dear Dr. Bloomfield,
I write to you as a physician colleague and a fellow Eastbourne resident to express my perplexity and dismay over New Zealand's COVID policy, of which you, as I understand, have been the spearhead.
Allow me respectfully to submit to you the following questions:
Do you truly believe that it is rational to expect that this (or any other coronavirus) can actually be eliminated from the country?
Do you believe that the PCR test is indeed a reliable benchmark upon which to base strategies of management?
Do you truly believe that lockdowns and 'social distancing have any scientific evidence to show that they can in fact prevent the spread of a contagious virus, and do you understand the enormous social and psychological consequences attendant upon the imposition of these measures?
Are you cognizant of the enormous financial and emotional toll resulting from these various – and unpredictably executed – levels of restriction? (Personally I know a number of people who have lost jobs and businesses).
Why are you and the Ministry not promoting therapeutics (hydroxycholoquine/zinc/azithromycin) and preventatives (vitamins D, C, zinc, HCQ too), along with healthy outdoors exercise and socialisation?
While I am very happy that masks – which do not prevent or protect against virions that can easily pass through their fabric, masks which tend to make people who wear them hypoxic – have not been mandated, nonetheless I find that the directives for public transport are in fact patently absurd.
I hope furthermore that as a physician you understand the distinction between sickness and health insofar that a person who tests 'positive' for COVID is not to be presumed ill unless he or she actually has symptoms – that in fact there is a vast distinction between healthy 'carriers' and those who are ill. We used to say during my medical education that one should treat the patient – not the numbers. I think you know what this means.
Given that somewhere someday someone will ALWAYS be testing positive for COVID, if tested, will we therefore be held hostage to snap lockdowns and draconian restrictions forever? Is this not absurd? Is this not actually insane?
Would not a rational approach embrace the fact that the only way to live with infectious viruses, like influenza, is to protect the vulnerable (elderly, those with multiple comorbidities) through hygiene and brief self-imposed isolation (staying home rather than going to work), treat those who become ill as well as we can, and to allow the public to develop GENERAL IMMUNITY?
Please allow me to direct you to one particular website that has much valuable information: https://www.americasfrontlinedoctors.com/
As a psychiatrist I probably should mention the profound effects of fear, uncertainty, economic liability and the like: our referrals in the Hutt Valley are through the roof since the big lockdown last year.
New Zealand, little and far-away as our country may be, has been a pioneer and has gone against the worldwide grain – for example with respect to women's suffrage, and nuclear arms and energy. I hope in this instance of an oppressively blunt and globally brutal response to a virus, we can be pioneers yet again – of real science, and of the protection of human liberty.
Sincerely,
Emanuel E. Garcia, MD Eastbourne, NZ.
Thanks for reading and sharing! Remember to sign up to our mailing list to keep up with the latest news.
If you value what we are up to at Voices and would like to support our ongoing work you can donate to us and support our nationwide public education campaigns (webinars, flyers, billboards...) and other initiatives to speak up and push back for your freedoms.