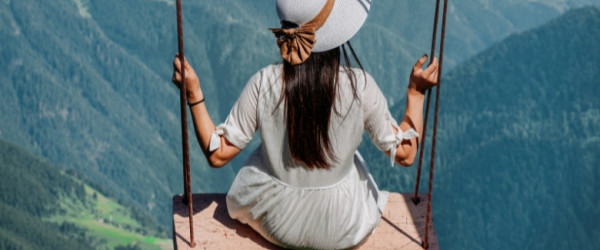 Happy Free Year
In December last year, we opened the doors to the first Voices for Freedom local group meeting in Auckland. We didn't know how many people would come. Still, we ordered piles of pizzas and bottles of kombucha, crossed our fingers and nervously hoped New Zealand was ready for a freedom revolution.
What a night! We were blown away as over 60 courageous people walked through the doors that first evening. We found new friends, laughed, embraced and marveled at how wonderful it felt to be "normal" for a moment.
Fast forward one year, many hours hovering over keyboards, attending endless meetings, hosting zoom calls and sleepless nights. And, the Voices for Freedom family has grown just as we dreamed.
Sometimes we didn't feel entirely ready for the sheer number of Kiwis pouring through the doors as we negotiated the rollercoaster of new legislation and draconian measures. But, with the help of a fantastic and rapidly growing team, Voices for Freedom goes from strength to strength.
This past year, with your incredible support, Voices for Freedom has achieved the extraordinary:
3 Major Legal Actions;
3465 individuals assisted with legal helpline;
78,987 emails received;
5,894,304 emails sent;
10,789 large signs printed;
4,500,000 flyers printed, shipped and (still being) delivered by hand;
60,000 flyers printed and delivered by post;
2 symposium / panel discussions;
27 large scale live events nationwide;
798 local group nationwide silent pop-ups with our bright signs;
68 local groups formed;
78 local group coordinators;
+100,000 on the mailing lists;
+30,000 signed up to local groups;
111 billboards & screens;
87 webinars with international and local experts;
1,000,000 combined webinar views;
11,987 registrants for a single webinar;
A scary number of cups of coffee;
Probably far too many hours worked by HQ staff and volunteers;
Heaps of laughs and rolling of eyes;
Hundreds of dollars in the swear jar;
Hundreds of thousands of Kiwis connected to create a free and hopeful future for our children.
Voices for Freedom family – the ride is far from over. There is still work to do, and we need each other more than ever.
Our local groups are humming and providing outstanding support across New Zealand neighbourhoods. If you haven't already, jump into your local group and get involved today. You'll find something for the whole family inside, from Grandparents to babies. Join local pop-ups, regular picnics and meetings, gardening groups, and kids get-togethers and find your new community. If you've got some time, put your hand up to help – we're always stronger when we work together.
We dreamed that Voices for Freedom would grow to be something extraordinary, and with your help, in just one short year, it has already blossomed. So, thank you. Thank you from the bottom of our hearts.
Together, we will all ensure that the future for New Zealand is bright, wonderful and most importantly, free.
Thanks for reading and sharing! Remember to sign up to our mailing list to keep up with the latest news.
If you value what we are up to at Voices and would like to support our ongoing work you can donate to us and support our nationwide public education campaigns (webinars, flyers, billboards...) and other initiatives to speak up and push back for your freedoms.