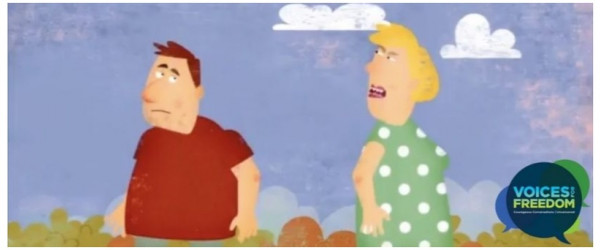 On Being Selfish
Someone sent Voices For Freedom this short animation today. We feel is very much sums up our shared mood for a Monday morning in a wacky world where our Prime Minister has just said (after months of marketing the vaccine as being "to protect your whanau") that she expects all New Zealand frontline border workers to be vaccinated "for their own health and safety".
She continues "We gave a set amount of time for that to happen for those who wanted to work through information to have time to be vaccinated. … From next week we will start working through the individual data to ensure that those who we expect to be vaccinated have been and those who haven't are moved on."
The animation's author appears to be Twitter user Sye Ten. We have no affiliation with Sye and don't know much about him and can't say we necessarily agree with all his views.
However we think this animation stands on its own beautifully. In today's crazy "new normal" world, it's another useful instrument in our mental toolbox. Sometimes we do just need to switch off, wish everyone well and get Zen.
Thanks for reading and sharing! Remember to sign up to our mailing list to keep up with the latest news.
If you value what we are up to at Voices and would like to support our ongoing work you can donate to us and support our nationwide public education campaigns (webinars, flyers, billboards...) and other initiatives to speak up and push back for your freedoms.