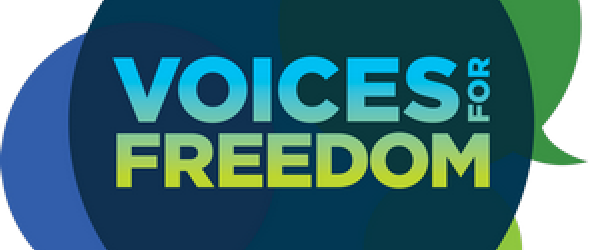 Submissions On Long-Term Insights Briefing Paper
22 November 2022
Voices For Freedom thank you for the opportunity to review and make comment upon the National Security Long-term Insights Briefing Paper.
Voices For Freedom
VFF is a grassroots, not-for-profit, community advocacy organisation. It is focused on raising awareness of the human issues associated with the Government's response to Covid-19 and other matters impacting the rights and freedoms of New Zealanders. [1]
VFF was founded by three Kiwi mothers; passionate women with professional backgrounds in law and education as well as running online communities in the health, wellbeing, and arts arenas. We have a strong and clear vision for our future. [2]
Our audience exceeds well over 100,000 supporters spread throughout the country with over 40,000 members active and engaged in local community groups. Our supporters are diverse in nature and span all ages, ethnicities, socio-economic groups, religious and political beliefs, and abilities.
We advocate for the open discussion and debate of important issues, information, research, and data affecting New Zealanders, particularly as a result of the Government's response to COVID-19 including their public messaging, unethical and coercive policies, and rushed legislation. We operate according to our Code Of Conduct.
When tens of thousands of upstanding Kiwis were forced out of their jobs and homes, as a result of Government policy, VFF was there to assist them with resources, advice, and supportive community networks. We cared at a time when the Government and media turned their backs, instead using their power to encourage and create a two-tier society in New Zealand.
We have over 500 hours of interviews recorded, including many many hours of interviews with experts recognised as world leaders in their respective fields. To see our key podcasts we refer you to our website and we recommend the interviews with Professor Mattias Desmet, Dr Ryan Cole as introduction.
It is a testament to the quality of our guests and the information we share on our interviews that we have experienced huge Live audiences on these broadcasts. During the height of Covid measures our Live calls regularly had over 8,000 attendees, with thousands more on replay, and on one occasion hitting 12,000 Live attendees. This is extraordinary and acknowledged as such by the provider to have been the largest call in Australasia during this time.
Submissions on the National Security Long-term Insights Briefing Paper.
VFF thanks the Department of Prime Minister and Cabinet for the opportunity to comment on and be a part of the public consultation on the draft National Security Long-term Insights Briefing Paper (Briefing Paper).

National security is a cornerstone of our democracy, as are our freedoms. National security is a responsibility we all share. However, it is vitally important that national security is not misused, and matters are not bound up under the guise of national security, such as it being used to gain a political advantage, or worse, propaganda.
Mis- and dis-information and the Briefing Paper
Nothing could be more blatant in the misused terms mis- or dis- information. Of note, the Briefing Paper uses the words:
10.1. Information 99
10.2.Misinformation 13 times
10.3.Disinformation 27 times
It lumps mis and dis-information in with "cyber attacks, violent extremism, … and organised crime" and lists Disinformation as the number one bullet point of national security threats/risks and challenges of concern (more than once) along with:
Disinformation
Hacking and cyber attacks
Transnational organised crime
Foreign interference and espionage
Terrorism and violent extremism
Pacific resilience challenges
The Briefing Document defines Disinformation as "false or modified information knowingly and deliberately shared to cause harm or achieve a broader aim".

Disinformation is also being treated as an opposing view to the government's overreach and misuse of its roles and responsibilities. It is also used as a reason not to engage when people raise significant and serious concerns about the government's response to the recent Covid-19 pandemic.

Remarkably, the Briefing Paper describes "Covid-19 disinformation" in New Zealand being fueled by other countries and in support cites a Microsoft report indicating that the Russians are involved. The Briefing Paper states:
'…Microsoft reports that New Zealanders were subject to a spike in exposure to Russian disinformation or propaganda online after December 2021, much of this related to Covid-19. The spike precedes an increase in protests against Covid-19 measures and other issues in New Zealand.'
This Microsoft report can hardly be considered independent, when you consider who the co-founder of the organisation is and his philanthropic involvement in and distribution of vaccines, Bill Gates.
It then lists 5 articles that were online, "Top 5 Russian propaganda articles in New Zealand based on visits (October-December 2021) (page 19):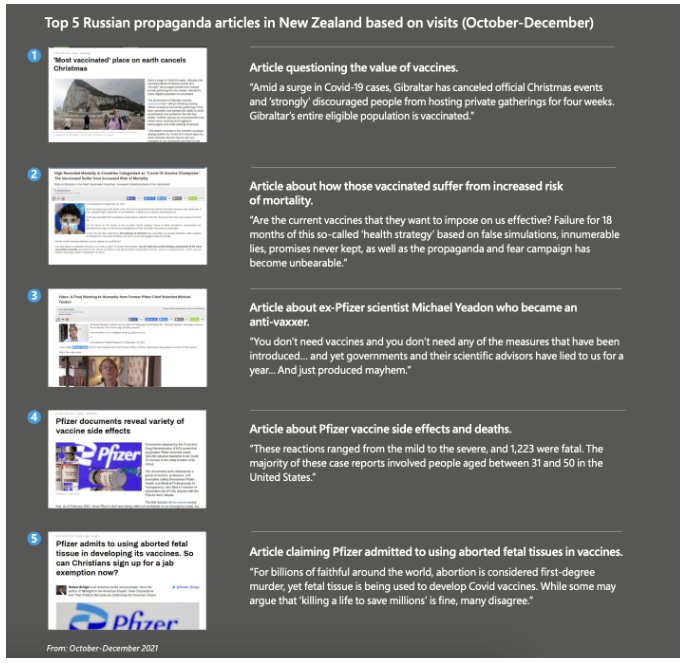 Relevantly, and far more importantly at this time (October – December 2021), the New Zealand government:

16.1 Introduced the most broadest, wide ranging vaccine mandates for health care workers, prison workers and educators – and at the same time stripping away any readily available medical or ethical exemptions that were initially available from a person's doctor, instead replacing it with a politician approved medical exemption;

16.2 Announced and implemented vaccine passports, which were quasi-mandates since the unvaccinated could not gain access to core and fundamental services (libraries, council sites, driver's tests, after school sports, church, universities).

We note that these vaccine mandates and passes were introduced less than a year after the Prime Minister advised that vaccines would not be mandated, relevantly she was quoted in an article.
"Conspiracy theorists have claimed a COVID-19 vaccine, when available, will be "forced" on everyone – including Kiwis.

The Government has rubbished those claims, made most notably by Jami-Lee Ross and Billy Te Kahika's Advance NZ.

On Tuesday Prime Minister Jacinda Ardern went a step further, saying not only will there be no forced vaccinations, but those who choose to opt-out won't face any penalties at all.

"No, and we haven't for any vaccination in New Zealand applied penalties in that way," Ardern told The AM Show, after being asked if there might be tax penalties or other sanctions for refusing a COVID-19 vaccine.

"But I would say for anyone who doesn't take up an effective and tested and safe vaccine when it's available, that will come at a risk to them.""
One has to question whether those so-called conspiracy theorists in the preceding article, would also have been called spreaders of dis-information for raising the same concerns, which less then a year later shows concerns were well founded as they had become true.
The Briefing Document reported that in the National Survey, "misinformation topped the list of perceived national security threats ('misinformation' here covers both mis- and disinformation)" and that 84% of respondents felt there was a threat.
Relevantly, the fieldwork dates for the survey was 11 February to 2 March 2022. This, coincidentally, coincided with the anti-mandate protests in Wellington that began 6 February 2022 and concluded 2 March 2022. These protests arose and must be considered in the context of significant vaccine mandates and vaccine passports outlined from paragraph 17 above.
4 October 2021:
https://www.rnz.co.nz/news/national/452941/pm-announces-covid-19-vaccine-certificate
While the National Security Public Survey document suggests that the questionnaire wording was "randomised for respondents to prevent order bias", the survey questions, as asked are not obvious in the document and need to be considered at the time when the survey was conducted, namely one of the largest and longest protests in New Zealand's history in the past 4 decades. The protest and the government's response, including media coverage, created some of the most divisive behaviour, feelings and attitudes towards those that protested.

Of the thousands of people VFF helped and supported at the protests, many were mums and dads, grandmas and aunties, all there because they wanted to hear from their elected officials who were ignoring them. They were people who had never been to a protest before, had never been arrested, and had lost their jobs because they refused to receive a new class of drug that only had provisional consent and for which serious concerns were held for the "safety and efficacy."

Noteworthy too, is the media messaging at this time, for example:

23.1 15 February 2022: We have failed to rein in social media's misinformation

23.2 14 February 2022: Protest at Parliament looks 'imported', Jacinda Ardern says, questions the motivations of those involved

We suggest that had a similar survey been held at the time of the Christchurch earthquakes or mosque shooting, or even now, the results would be very different.

Reverting to and repeating our comments in paragraph 9 that it is vitally important that National Security is not misused for political advantage, or worse, propaganda.

This must be considered in the tone and direction recent comments and government sponsored propaganda is heading – this is evident in multiple places, for example:

26.1 Emanating from our Prime Minister in her recent misinformation speech to the UN (set out in full at Schedule 1, below)

26.2 The proposal to target and suppress hate speech;

26.3 Flooding mainstream media articles describing people and organisations as cancer and a danger to democracy (note Stuff has been paid almost $6 million dollars from the ironically named "Public Interest Journalism Fund" and has written over 100 articles on Voices For Freedom in the last couple of months – only one of which complies with their own Code of Practice and Ethics to report accurately);

26.4 Infiltrating our screens such as Stuff Circuit's Fire & Fury who notably received $677,118 of funding from NZ On Air for this particular show; and

26.4 Hitting our television screens with Web of Chaos, for which OIA requests as to the amount of taxpayer funding received is yet to be answered.

Coupled with the new mis and dis-information concepts, has been the creation of various government sponsored surveillance agencies, or the usurping of others, done purportedly, in the interests of its citizens, but in reality is designed to put pressure on any dissenting voices by quashing freedom of speech and quelling those which do not agree with the government.

Such surveillance units established under Labour's tenure, and born out of the loud dissenting concerns raised in respect to the government's response to the pandemic, has been:

28.1 The Ministry of Health's Disinformation Assessment and Response Team (DART);

28.2 The Department of Prime Minister and Cabinet's COVID-19 Group;

28.3 COVID-19 Modelling Aotearoa (run by Professor Shaun Hendy with Associate Professor Siouxsie Wiles) – and an associated agency, The Disinformation Project with dis-information personalities Dr Sanjana Hattotuwa and Kate Hannah being rolled out to share their bizarre 'expert' views, that can only be described as shallow and lacking any weight or supporting evidence.

Those government departments or bodies, which have been usurped include:

29.1 he New Zealand Police, led by a Commissioner of Police who had this to say in the latest Police Association Magazine: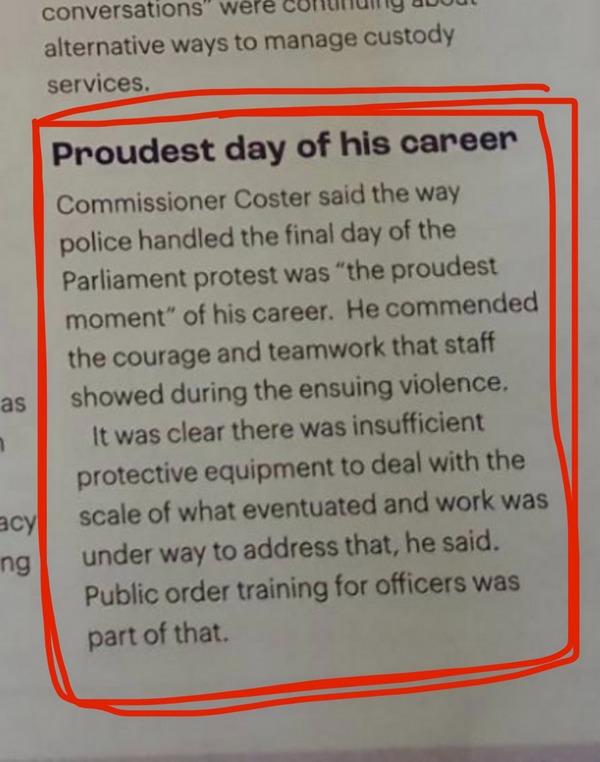 29.2 The national Computer Emergency Response Team (CERT NZ);

29.3 The Department of Internal Affairs;

29.4 The Department of Prime Minister and Cabinet (DPMC), which operates the National Security Group; 29.5 The National Centre for Preventing and Countering Violent Extremism; 29.6 The Security Intelligence Service Director-General Rebecca Kitteridge help document to identify warning signs of violent extremism: Know the Signs.

How anyone in the Security Intelligence Service could have considered it anyway appropriate to publish a how not to guide, requires a review and forensic audit of the very principles and guidelines of the organisation they purport to be! Perhaps it is what guaranteed Ms Kitteridge her new appointment as New Deputy Public Service Commissioner.
Summarising and drawing some of the key pieces above, when you have Kate Hannah, from the Disinformation Project, being quoted in Web of Chaos describing how to identify white nationalists:
"You can draw people in, in lots of different places. Each of the different platforms are used in different ways. What is known internationally as the trad wife set of viewpoints, which is white christian – a lot of pseudo Celtic, pseudo Nordic ideologies behind it. They use Pinterest and Instagram to draw in other women who are interested in interior design, children's clothing, knitting, healthy food for children. And it does draw people in towards a set or white nationalist ideas. I mean it is relatively easy to see. I mean it is relatively easy to see: if you see a relatively beautiful blonde or red haired children with beautiful braiding in her hair with some flowers: just step back a little [laughs] which is really disturbing because that is my heritage."
Followed shortly by the Security Intelligence Service's glossy pamphlet to help people identify Knowing the signs of violent extremism, including to watch out for people who:

32.1 Are politically motivated

32.2 Have suspicious or unexplained injuries, such as burns or skin irritations,

to name a few.

It is these kinds of noises and announcements, alongside amendments to the Terrosim legislation, media legislation, coroner's legislation, and national security, that is worrisome. Likening those that have children with plaits and flowers in their hair to sharing white nationalist views as the Christchurch shooter is alarming and should raise concern for all. It is for this reason that extreme caution should be given to the protection of national security, to protect exactly that, the security of the nation.
In the interests of national security, an acute awareness should be had of what is happening quietly and behind the distraction of all the noise being created with respect to those mis- and dis-informationists!
Freedoms
It is important that fundamental freedoms granted to all New Zelanders, including freedom of speech, freedom of expression and freedom of publication and communication is not lost behind a distracting campaign or misguided concept introduced under the guise of national security.
Conclusion
We suggest a careful and considered approach be made with respect to any long-term insights from the Briefing Security Paper to ensure they achieve what they set out to do – and not mistakenly snare those that do not.
VFF is content to have this submission published and to be heard on these submissions.
Voices for Freedom
22 November 2022
Schedule 1 – watch and read:
FOREIGN AFFAIRS 24/09/2022
Full speech: Jacinda Ardern addresses UN General Assembly
Tuia ki runga, Tuia ki raro, ka Rongo to pō ka rongo te ao.
[Unite above, unite below, unite together and listen as we come together].
Nō reira, tēnā koutou kātoa
I acknowledge you all
Mr President,
Mr Secretary-General,
Friends,
I greet you in te reo Māori, the language of the tangata whenua, or first people, of Aotearoa New Zealand. I acknowledge the leaders who are here, gathered in person after a long and difficult period.
And as is tradition, in my country, I also acknowledge those who have passed.
Loss brings with it a chance for reflection.
And as leaders, between us, we each represent countries and communities who have lost much in these past few years. Through famine, severe weather, natural disasters and a pandemic.
COVID-19 was devastating. It took millions of lives.
It continues to impact on our economies and with that, the well-being of our people. It set us back in our fight against the crisis of climate change and progress on the sustainable development goals while we looked to the health crisis in front of us.
And while we enter a period now where the crisis is subsiding, the lessons cannot.
COVID schooled us.
It forced us to acknowledge how interconnected and therefore how reliant we are on one another.
We move between one another's countries with increasing ease. We trade our goods and services.
And when one link in our supply chain is impacted, we all are. The lessons of COVID are in many ways the same as the lessons of climate change.
When crisis is upon us, we cannot and will not solve these issues on our own.
The next pandemic will not be prevented by one country's efforts but by all of ours. Climate action will only ever be as successful as the least committed country, as they pull down the ambition of the collective. I am not suggesting though that we rely on the goodwill of others to make progress.
We need a dual strategy. One where we push for collective effort but we also use our multilateral tools to make progress.
That's why on pandemic preparedness we support efforts to develop a new global health legal instrument, strengthened international health regulations and a strong and empowered World Health Organization.
It's why we are such advocates of the World Trade Organization and its reform to ensure supply chains remain open and critical goods and services are not subjected to protectionism in times of need.
It's why we have worked so hard within the Paris Agreement to see the action we need on climate, while also doing our bit at home including putting a 1.5C warming limit into law, increasing our NDC to 50 percent below 2005 levels by 2030 and quadrupling our climate finance commitment.
Whether it's climate, trade, health crisis or seeking peaceful solutions to war and conflict – New Zealand has always been a believer in multilateral tools.
We were amongst the founding members of the United Nations as governments of the day recognised that the perils of war would only be avoided through a greater sense of shared responsibility.
The basis on which this institution was formed, remains as relevant today as it was then.
But without reform, we risk irrelevancy.
There is perhaps no greater example of this than Russia's invasion of Ukraine.
Let us all be clear, Russia's war is illegal. It is immoral.
It is a direct attack on the UN Charter and the international rules-based system and everything that this community should stand for.
Putin's suggestion that it could at any point deploy further weapons that it has at their disposal reveals the false narrative that they have based their invasion on. What country who claims to be a liberator, threatens to annihilate the very civilians they claim to liberate?
This war is based on a lie.
But I recognise, that for the people of Ukraine who have lost loved ones, their sense of peace and security, their livelihoods – these are all just words.
They need us, as a global community to ask one simple question: "What if it was us?"
Our ability to answer that question with any confidence that we have the tools as a global community to act swiftly and collectively has been severely undermined.
In March when we most needed the UN Security Council to act in the defence of international peace and security, it could not. It did not fulfil its mandate because of one permanent member who was willing to abuse its privileged position.
That was wrong.
We will not give up on the ability of our multilateral institutions to stand up against this illegal war or to take on the many challenges we face.
These institutions are the ballast we need but it's a ballast that requires modernisation, fit for the tumultuous waters we all face.
That is why New Zealand was pleased to champion the Veto Initiative. Not only does it provide an opportunity to scrutinise the actions of the permanent member who cast a veto, the Veto Initiative gives the whole UN membership a voice where the Security Council has been unable to act.
But we continue to call for more than that.
For the United Nations to maintain its relevancy, and ensure that it truly is the voice of the breadth of countries it represents, the veto must be abolished and Permanent Members must exercise their responsibility for the benefit of international peace and security, rather than the pursuit of national interest.
There are other battles that we continue to wage as a nation, including our call for a global response to the use of nuclear weapons.
Our history of championing not just non-proliferation, but a prohibition on nuclear weapons is grounded in what we have witnessed, but also what we have experienced.
We are a nation that is both of the Pacific and within it.
It was in our region that these weapons of war were tested. Those tests have left a mark on the people, lands and waters of our home.
The only way to guarantee our people that they will be safe from the catastrophic humanitarian consequences of nuclear weapons is for them not to exist.
That's why Aotearoa New Zealand calls on all states that share this conviction to join the Treaty on the Prohibition of Nuclear Weapons.
Some will call such a position naive. Some believe that we are safer as a result of nuclear weapons.
In New Zealand, we have never accepted the wisdom of mutually assured destruction.
It takes one country to believe that their cause is nobler, their might stronger, their people more willing to be sacrificed. None of us can stand on this platform and turn a blind eye to the fact that there are already leaders amongst us who believe this.
Nuclear weapons do not make us safer.
There will be those who agree but believe it is simply too hard to rid ourselves of nuclear weapons at this juncture. There is no question that nuclear disarmament is an enormous challenge.
But if given the choice, and we are being given a choice, surely we would choose the challenge of disarmament than the consequences of a failed strategy of weapons-based deterrence.
And this is why we will continue to advocate for meaningful progress on the Nuclear Non-Proliferation Treaty. Progress and consensus that was recently blocked by Russia – and represented a backward step to the efforts of nearly every country in the world to make some even limited progress on nuclear disarmament and non-proliferation.
None of this will stop New Zealand's advocacy.
We will remain a strong and passionate advocate for efforts to address the weapons of old but, also, the weapons that are new.
The face of war has changed. And with that, the weapons used. The tools used to challenge the statehood of others are hidden and more complex.
Traditional combat, espionage and the threat of nuclear weapons are now accompanied by cyber-attacks, prolific disinformation and manipulation of whole communities and societies.
As leaders, we have never treated the weapons of old in the same way as those that have emerged. And that's understandable.
After all, a bullet takes a life. A bomb takes out a whole village. A lie online or from a podium does not.
But what if that lie, told repeatedly, and across many platforms, prompts, inspires, or motivates others to take up arms? To threaten the security of others. To turn a blind eye to atrocities, or worse, to become complicit in them. What then?
This is no longer a hypothetical. The weapons of war have changed, they are upon us and require the same level of action and activity that we put into the weapons of old.
We recognised the threats that the old weapons created. We came together as communities to minimise these threats. We created international rules, norms and expectations. We never saw that as a threat to our individual liberties – rather, it was a preservation of them.
The same must apply now as we take on these new challenges
In Aotearoa New Zealand, we deeply value our right to protest. Some of our major social progress has been brought about by hikoi or people power – becoming the first country in the world to recognise women's right to vote, movement on major indigenous and human rights issues to name but a few.
Upholding these values in a modern environment translates into protecting a free, secure and open internet. To realise all of the opportunities that it presents in the way we communicate, organise and gather.
But that does not mean the absence of transparency, expectations or even rules. If we correctly identify what it is we are trying to prevent. And surely we can start with violent extremism and terrorist content online.
On March 15, 2019, New Zealand experienced a horrific terrorist attack on its Muslim community.
More than 50 people were killed as they prayed. The attack was live-streamed on a popular social media platform in an effort to gain notoriety, and to spread hate.
At that time, the ability to thwart those goals was limited. And the chances of Government alone being able to resolve this gap was equally challenging.
That's why, alongside President Emmanuel Macron, we created the Christchurch Call to Action.
The Call community has worked together to address terrorism and violent extremist content online. As this important work progresses, we have demonstrated the impact we can have by working together collaboratively.
We've improved crisis reactions, stymieing the ability to live stream attacks, we have crisis protocols that kick in to prevent proliferation.
We are also focused on prevention – understanding the interactions between online environment and the real world that can lead to radicalisation.
This week we launched an initiative alongside companies and non-profits to help improve research and understanding of how a person's online experiences are curated by automated processes. This will also be important in understanding more about mis and disinformation online. A challenge that we must as leaders address.
Sadly, I think it's easy to dismiss this problem as one in the margins. I can certainly understand the desire to leave it to someone else.
As leaders, we are rightly concerned that even those most light-touch approaches to disinformation could be misinterpreted as being hostile to the values of free speech we value so highly.
But while I cannot tell you today what the answer is to this challenge, I can say with complete certainty that we cannot ignore it. To do so poses an equal threat to the norms we all value.
After all, how do you successfully end a war if people are led to believe the reason for its existence is not only legal but noble? How do you tackle climate change if people do not believe it exists? How do you ensure the human rights of others are upheld, when they are subjected to hateful and dangerous rhetoric and ideology?
The weapons may be different but the goals of those who perpetuate them are often the same. To cause chaos and reduce the ability of others to defend themselves. To disband communities. To collapse the collective strength of countries who work together.
But we have an opportunity here to ensure that these particular weapons of war do not become an established part of warfare.
And so, we once again come back to the primary tool we have. Diplomacy, dialogue, working together on solutions that do not undermine human rights but enhance them.
For those who have not sought out the Christchurch Call to Action, I ask that you consider it. As with so many of the challenges we face, we will only be as strong as those who do the least.
In these times, I am acutely aware of how easy it is to feel disheartened. We are facing many battles on many fronts.
But there is cause for optimism. Because for every new weapon we face, there is a new tool to overcome it.
For every attempt to push the world into chaos, is a collective conviction to bring us back to order.
We have the means; we just need the collective will. (emphasis added)
Thanks for reading and sharing! Remember to sign up to our mailing list to keep up with the latest news.
If you value what we are up to at Voices and would like to support our ongoing work you can donate to us and support our nationwide public education campaigns (webinars, flyers, billboards...) and other initiatives to speak up and push back for your freedoms.