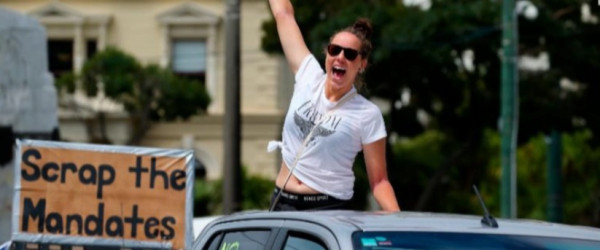 The Protestors Have Won
THE PROTESTORS HAVE WON 🏆 🙌🏽
"They haven't sat at home to organise an online petition or write a Facebook post: they have gone to Parliament's front lawn, pitched tents and built a town. They are capable. They are committed. The Speaker turns the sprinklers on, they dig drainage trenches and spread straw. The next day more volunteers arrive with generators and dryers to dry their clothes.
They are practical people. They can feed and house an army in a hostile environment.
That's what's rattled the Prime Minister. These people are capable. They are capable in a way that she cannot imagine. Speaker Mallard thought it a great joke turning on the sprinklers. That would send them home. Nope. They can handle that. That's nothing."
https://www.bassettbrashandhide.com/post/the-protestors-have-won
Stay informed: https://www.voicesforfreedom.co.nz/stay-informed 🙌
Thanks for reading and sharing! Remember to sign up to our mailing list to keep up with the latest news.
If you value what we are up to at Voices and would like to support our ongoing work you can donate to us and support our nationwide public education campaigns (webinars, flyers, billboards...) and other initiatives to speak up and push back for your freedoms.