You've come to the right place!
Welcome to your new tribe. There are over a million Kiwis who have not received the COVID-19 shots and plenty of others who have but are not keen on signing up to be human pin-cushions for the rest of their lives.
The Voices for Freedom team would like to encourage you to have a look around our site.
You will find opportunities to connect with others in your communities and employment industries. We have over 70 Local Groups across the country where people gather together to connect and share new friendships, skills, and resources.
Thousands of concerned Kiwis have joined our Industry Support Groups since their launch in October 2021. These groups have supported many to navigate their way through the myriad of employment challenges posed over the past few months as well as providing the opportunity for legal and emotional support.
Our Resources page is jam-packed with helpful materials to enable you to advocate for yourself with respect to challenging mask or vaccination requests and requirements across a range of environments (schools, workplaces, personal relationships…), employment disputes, understanding legislation, and requesting legal advice, etc.
The full catalogue of Voices for Freedom interviews with national and international guest experts is available on our Watch page. We recommend checking out our extremely popular interviews with Dr. Peter McCullough and Dr. Shankara Chetty for starters!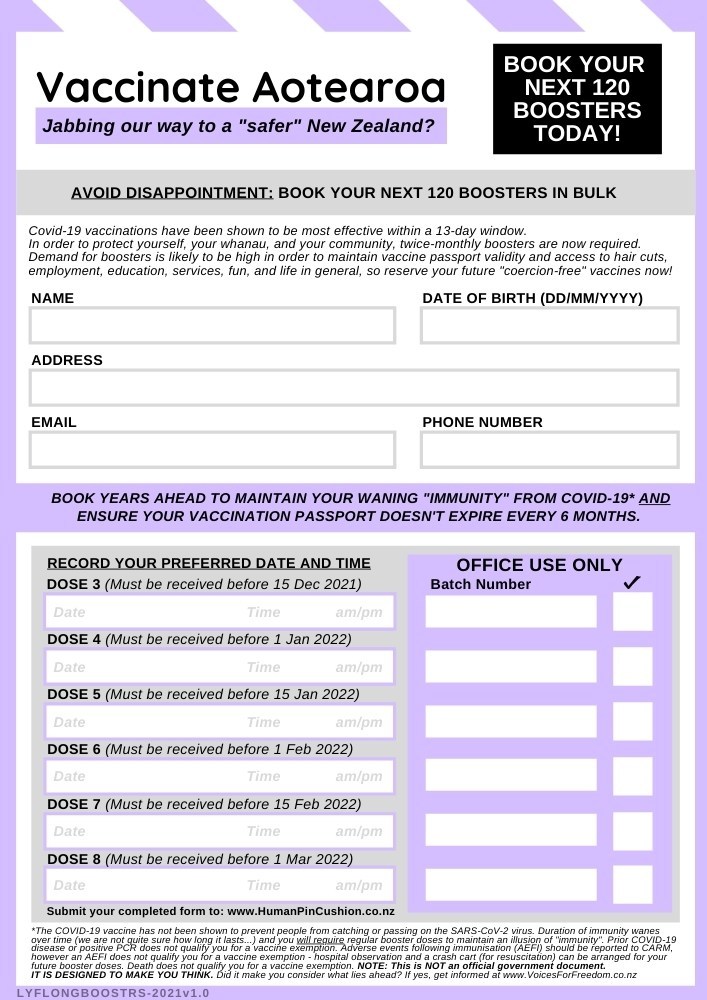 Non-Stop Booster Shots
To understand more about the direction our country is heading with regard to endless boosters we recommend watching the following short videos: