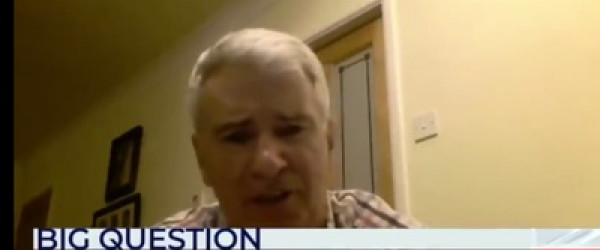 3 Reasons Why Face Masks Are The Most Insidious Of All Restrictions
Retired NHS Clinical Psychologist Dr. Gary Sidley speaks about the three reasons why he considers face masks to be the most insidious of all restrictions:
1) The highest level of scientific evidence (randomised controlled trials) finds masks to be ineffective at stopping viral transmission.
2) Masks cause a whole range of physical, psychological and societal harms.
3) Masks create fear, they serve as a way of identifying "good" and "bad" citizens, and because masks are a "Constant reminder of the threat of Covid-19" they manipulate compliance in people. The New Zealand Ministry of Health actually says this in a response to an Official Information Act request, which you can see in this video.
This video can be viewed at the links below:
Rumble: https://rumble.com/v15vd03-dr.-gary-sidley-the-face-mask-is-an-ineffective-harmful-compliance-device.html
Bitchute: https://www.bitchute.com/video/Ky6XdKulQy6K/
Article by Dr. Gary Sidley, Masks – Do Benefits Outweigh the Harms?
https://www.hartgroup.org/masks/
There is also lots of good information of Dr. Gary Sidley's 'Smile Free' website:
Thanks for reading and sharing! Remember to sign up to our mailing list to keep up with the latest news.
If you value what we are up to at Voices and would like to support our ongoing work you can donate to us and support our nationwide public education campaigns (webinars, flyers, billboards...) and other initiatives to speak up and push back for your freedoms.